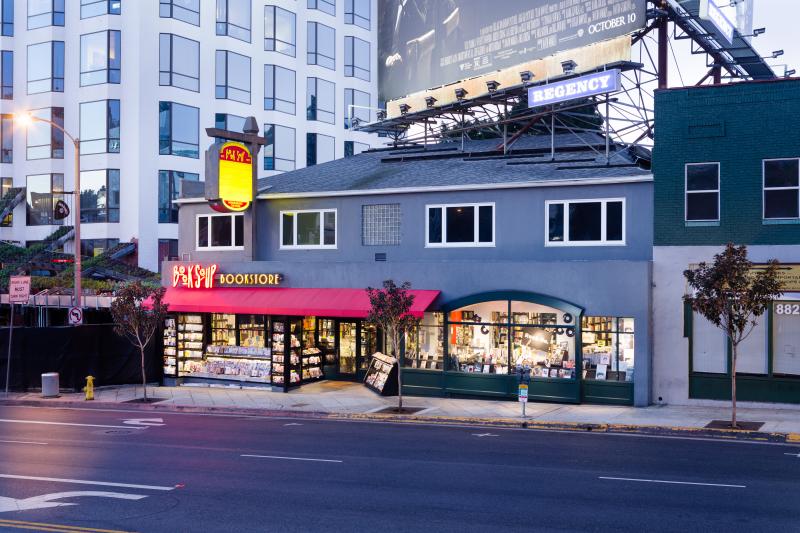 When one envisions the Sunset Strip, legendary rock 'n' roll venues, velvet rope nightclubs, and trendy eateries come to mind. But one of the most revered entities along the iconic boulevard is a book store, and getting one's name on its event marquee is nearly as significant.
Opened in 1975, Book Soup, remains a shining beacon of intellect and adventure amid the glam and glitter outside its doors, and like the Whisky or the Roxy, major talents—in this case, authors—make appearances inside.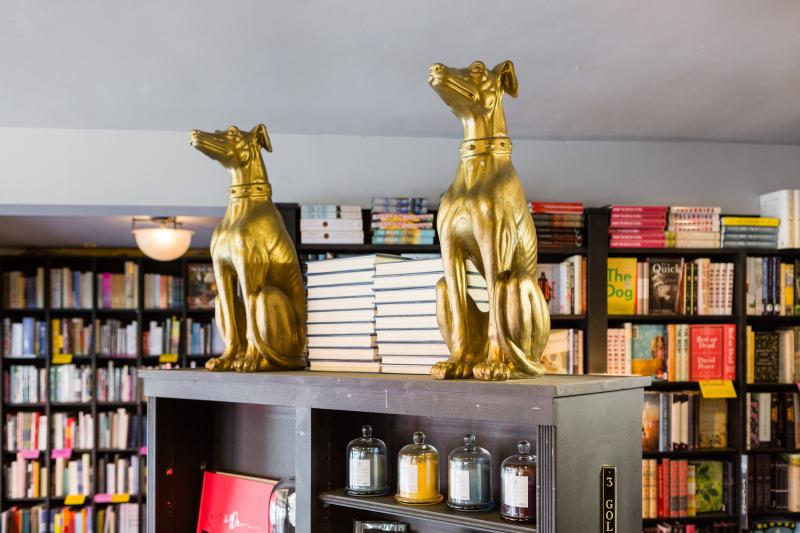 Upon entering, one is greeted by a duo of gilded hounds who guard the 60,000 books stacked upon towering shelves. This is what a bookstore is supposed to look like, feel like, and even smell like, and it is purposely dissimilar to the one-size-fits-all corporate models found at your local mall.
Art, music, film, photography, classics, and fiction take center stage, along with rare LP's, toys, and other collectables at Book Soup. The storefront is an old style newsstand, an endearing touch from a bygone era bringing a sense of nostalgia to the ever-evolving nature of the boulevard.
"The Strip will always be changing so it is best to just roll with it," says assistant promotional director Dan Graham, "Sure we sometimes stare across the street and wish that Tower Records was still there, or dream about being one of the lucky few to score a table at the original Spago, but it is fun to be a small part of where it's going. We're hanging on with the old rock clubs. We deepen the affection people have for this neighborhood."
When UCLA grad students Glenn Goldman and David Mackler opened the store in the mid-70s, they pulled together the princely sum of $50,000 and rolled the dice, speculating that the neighborhood's counterculture would support a book store, which it did. What was a money making venture soon turned into a labor of love, as financial struggles almost caused the store to shutter on more than one occasion.
But something interesting began happening in the late '80s. Book Soup moved to a larger storefront a couple blocks down the strip to its current location, and lo and behold, it began to fulfill its promise as a creative haven for fiction and non-fiction. It also began to attract a celebrity contigent of shoppers like Elton John, Bob Dylan, Andy Warhol, David Bowie, and Bette Midler, to name a few.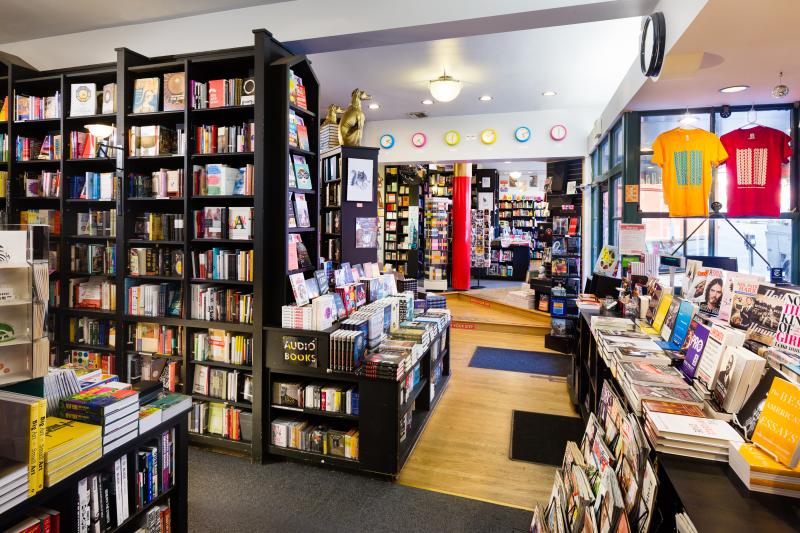 "We see a lot of tourists come through (particularly in the summertime and during the holidays)," store manager Natalie Mattox shares. "A lot of film/music/entertainment industry folks, and given that we are in West Hollywood, we also have a sizeable celebrity clientele. After all, we are booksellers to the great and infamous!' That being said, we have a whole bunch of wonderful local regulars who live nearby and pop in frequently to chat with us as well."
Mattox has a keen understanding of the store's impact upon local industries, "Given our proximity to Hollywood as well as iconic music fixtures on the Strip such as the Viper Room and Whisky a Go Go, we see a lot of customers in the film, music and entertainment industry come through the door," she says. "Music and Film remain two of the largest sections in our store due to this demand. I think a lot of folks in those industries, especially celebrities or public figures, know that they can shop here and will be treated in the same manner we treat all of our customers… I definitely think Book Soup will continue to be a destination for some major music/film/TV players and we welcome them all!"
Indeed, Book Soup is well known for hosting events for celebrity authors. Major talents such as Norman Mailer, Gore Vidal, James Ellroy, Mikal Gilmore, Edward Albee, Howard Stern, Tom Stoppard, and Annie Leibovitz have been featured at the store.
"We've hosted the great and infamous for almost 50 years," recalls Graham, "Everyone from Patti Smith to Muhammad Ali and Hunter S. Thompson. I have three favorites from my time here. Our event with Robert Evans was chaotic from start to finish and glorious in that old Hollywood way that is in short supply these days. Grace Jones was exactly how you'd imagine her to be—commanding, funny, and gracious. Our most recent in-store event with Chuck Palahniuk lasted almost 12 hours! He drew a big crowd that wrapped around the block all day and he was kind and attentive to everyone he met."
It took a while, but what began as an eclectic little book shop has become a cultural landmark. "Glenn Goldman chose our location wisely and carefully cultivated personal relationships with the clientele over the years," Graham explains, "Many of the Hollywood people he was selling books to were called upon to write memoirs themselves at some point, and we were and continue to be, a natural fit for them when it is finally time to see the book out into the world."
Goldman sold Book Soup to the venerable Vroman's booksellers while on his deathbed in 2009, who have proudly carried on his legacy since.
See the list of upcoming books signings & readings: https://www.booksoup.com/event