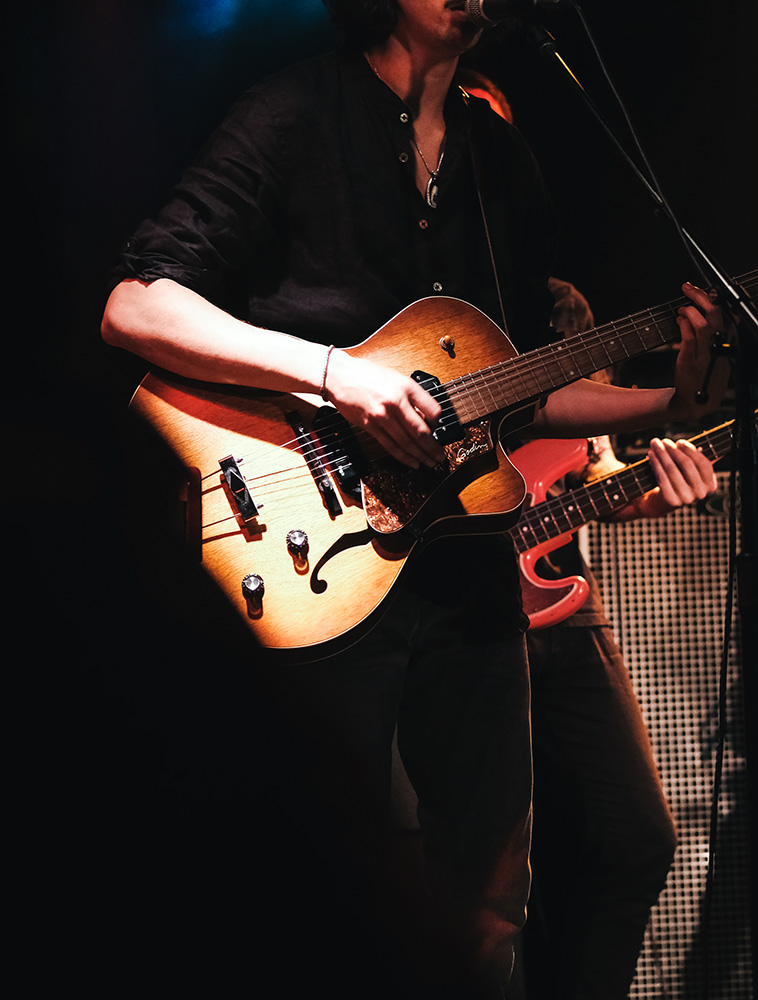 From amazing hotels to historic rock-and-roll venues, The Sunset Strip is buzzing with activity every night. Don't miss a thing and check back often. Better yet, subscribe to our newsletter at the bottom of this post to get this weekend's events right to your inbox!
Hot Hotel Events:
The Andaz
The former Hyatt House aka "Riot House," where iconic rock bands took residence in the '60s-'80s, might be more upscale and relaxed than it was during those debauched eras, but staying or visiting here still harkens back to another time, especially on the hotel's stunning rooftop. Andaz's Sunsets on Sunset Music Series every Friday offers a chance to soak up the scenery (and setting sun) on the roof and enjoy live music -from folk to indie rock and pop- from 6-9 p.m. Schedule for August is as follows: Natalie Gelman (Aug. 23), Jesse Ray Smith (Aug. 30). Seating is limited and available on a first-come-first-served basis. Specialty cocktails and food items available.
More info at facebook.com/events/680376492390569/
The Standard, Hollywood
From poolside carousing with L.A.'s most creative DJs to live music inside its hip and artsy lounge to dancing the night away inside the hotel's intimate nightclub space, The Standard Hollywood is a haven for music and nightlife lovers. The Standard's Desert Nights acoustic music series curated by KCRW DJ Valida, celebrates its 9 year anniversary with a Harry Nilsson tribute on Aug. 21, 7-10 p.m. in the Cactus Lounge. On Aug. 28, Electric Desert Nights will have performances by Pegasus Warning and Nia Andrews. And finally, stomp those platforms over to Mmhmm Lounge on Saturday nights in August for a decadent disco party like no other, at Giorgio's, a slinky, sexy dance party inspired by famed Italian music producer Giorgio Moroder, which attracts a chic mix of locals, jet setters and celebrities- even Mick Jagger has showed off his famous moves here!
More info at: http://www.standardhotels.com/la/properties/hollywood
The Mondrian Los Angeles
With some of the best views in town, The Mondrian's Skybar remains a Sunset Strip staple with late-night DJs playing pumping grooves until 2 a.m. nightly in August. Friday the hotel's Just Ditch pool parties begin at 1 p.m. and Saturday, it's Skybar Day Club, providing a Summer soiree you may never want to leave. Sundays, Adult Swim presents pool grooving for grown-ups.
See DJ line-ups at sbe.com/nightlife/brands/skybarlosangeles/
Sunset Marquis Hotel & Villas
From Led Zeppelin to The Killers to Lady Antebellum, nearly every big time music maker from every genre has stayed at this legendary and luxe L.A. oasis, complemented by a sexy dark lobby bar (Bar 1200) and one of the coolest galleries in town. The Marquis' Morrison Hotel Gallery celebrates Woodstock's 50th Anniversary with a photo show (in the gallery and poolside) from the official photographer of Woodstock 1969, Henry Diltz. The photos will be on display through Aug. 31.
More info on their photograph collections: https://www.morrisonhotelgallery.com/collections/default.aspx
Also referencing its rock roots and making use of its gorgeous outdoor villa and pool environs, the Marquis' acoustic music showcase Live@Sunset Marquis, continues to heat up Summer, showcasing new music artists monthly. Gary Clark, Jr., ZZ Ward, and X-Factor winners Alex & Sierra have performed at past shows, so expect more top-notch talents to shine under the night's sky. This month, the hotel presents powerful vocalist Rachel Lorin and UK singer/songwriter Andrew Cole on Fri., Aug. 23, 7-10 p.m. sunsetmarquis.com/west-hollywood-hotel-amenities/live-at-sunset-marquis/
Iconic Music Venue Shows:
Whisky a Go Go
The most legendary venue on the Strip (and maybe all of L.A.) has to be the Whisky A Go Go, where everyone from The Doors to Guns n' Roses cemented their legacies with stirring performances over the past several decades. These days, the famed corner venue is known for showcasing a mix of hot new groups (usually of the heavier variety), nostalgia acts and tribute bands. Every Monday, they host Sunset 80s with uproarious retro tribute band Fast Times and DJ Rubix Kube providing "totally awesome" flashback sounds. Every Tuesday, enjoy an unpredictable evening of musicianship, as touring and session players from the biggest bands in rock gather and make magic together at Ultimate Jam Night, the brainchild of Quiet Riot's Chuck Wright. Other bookings at the Whisky to look forward to this month include: Wild Child (Aug. 24) and Hollywood Roses (Aug. 31), the latter conjuring Jim Morrison and G-n-R, respectively. whiskyagogo.com
The Roxy
You can always count on the Roxy to boast only the biggest and best artists on its marquee and this month is no exception. According to the popular venue's booker Gaston Leone, they have some great gigs coming up. "Little Jesus is coming out from Mexico City to headline an amazing all-ages festival in Pomona called Viva!" in Pomona," says Leone, "and we're fortunate to have them headline at Roxy afterwards on Aug 26." theroxy.com
Viper Room
Great sound and an intimate feel make the famed Viper Room a guaranteed good time for music lovers and August looks heavy and hot. Highlights will include gritty rock from Fireball Ministry (Aug. 24) and all-girl garage rockers The Darts (Aug. 30). Also check out their Viper's free Sunset Jam night every Monday and Doors tribute Peace Frog every Sunday (Aug. 25). viperroom.com
The Rainbow
The Rainbow Bar & Grill isn't just a great spot to grab pizza after a music show on the strip, it's a vibrant space offering an array of music "over the rainbow" in the upstairs bar. DJ Will of KNAC.com spins on Fridays and there's karaoke and live music most nights. Mark your calendars for Aug. 26, for a Hollyweird night of music with Dr. Savage and the Shrunken Heads, and don't miss the event many consider the official end of Summer bash on the Strip, the Rainbow's Labor Day weekend parking lot party on Sept. 1, with Steven Adler of Guns N' Roses, Hurricane, Sponge, Pretty Boy Floyd, Motley Inc., Electric Hound, Angeles and Metal Knights on an outdoor stage. Doors at 1 p.m. Free with 2 drink minimum. rainbowbarandgrill.com